Welcome to Henschen Oil?
Located in Nappanee, IN, Henschen Oil is a third-generation locally owned and operated company that's served North Central Indiana for over 75 years.
We strive to provide our customers with prompt, high quality service and great products while continuing to build our relationships together.
Fuel Delivery
Fast, Friendly Fuels delivered to your location with many storage tank options. Available in transport quantities in modern, clean, state of the art trucks.
24 Hour Fueling
Gasoline, Diesel, Kerosene offered 24/7 using our unattended key fueling system for your personal or professional fleet.
Lubricants
Providing advanced products for industrial, Commercial, and Consumer applications. Quality Oils and Greases For Any Application.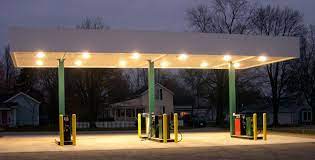 Why Choose Henschen Oil?
We provide high quality fuels and lubricants with great service to your businesses, farms, jobsites, and homes. Our priority is taking care of your petroleum needs, whether they be great or small. Contact us and see how we can help you today!
Henschen Oil
Quality Fuels With Great Service Since 1936